Hi BWA Member, Summer is officially here which means two things:

1) Summer lovin' (aka in-person events)
2) A shortened, breezy BWA newsletter!

First, let us tell you about our in person events where we show you how much we love that you're a Member! We're finalizing the details for 3 BWA Member & Friends social events this Summer in Ottawa, Toronto & Kitchener-Waterloo!If you're in the Ottawa area, you've already received an invite (if you haven't RSVP'd yet, click here). We'll see you in August! We're still pinning down dates for KW & Toronto and will keep you posted.

Do you have a space in Toronto that can host 15-20 fellow business owners? Let's talk.

Next, down to business. We know that CEBA loan relief has become top-of-mind for business owners. A lot of our work in June focused on building a coalition of business groups to advocate for CEBA relief from our unique & progressive perspective. We know that as BWA Members you're dedicated to creating and sustaining good local jobs – but that's difficult with untenable CEBA debt hanging over your head.This remains a critical issue for many Canadian businesses and we're planning action over the Summer and leading into the Federal Fall Budget update.

If you've got thoughts on what you'd like to see or a unique CEBA story to tell, drop Aaron an email. And if you haven't read it yet, read our recent CEBA blog featuring BWA Member NU Grocery. Stay sun safe,
-Lili, Aaron, Jess

Here's what we're covering in this month's newsletter:
– BWA in the News
– CEBA Loan Relief
– Try Our Turnover + Pay Raise Calculators
– 2023 Commercial Rent Round-Up

P.S. Did you miss out on completing our 2023 Member survey? Click on the link below to access it!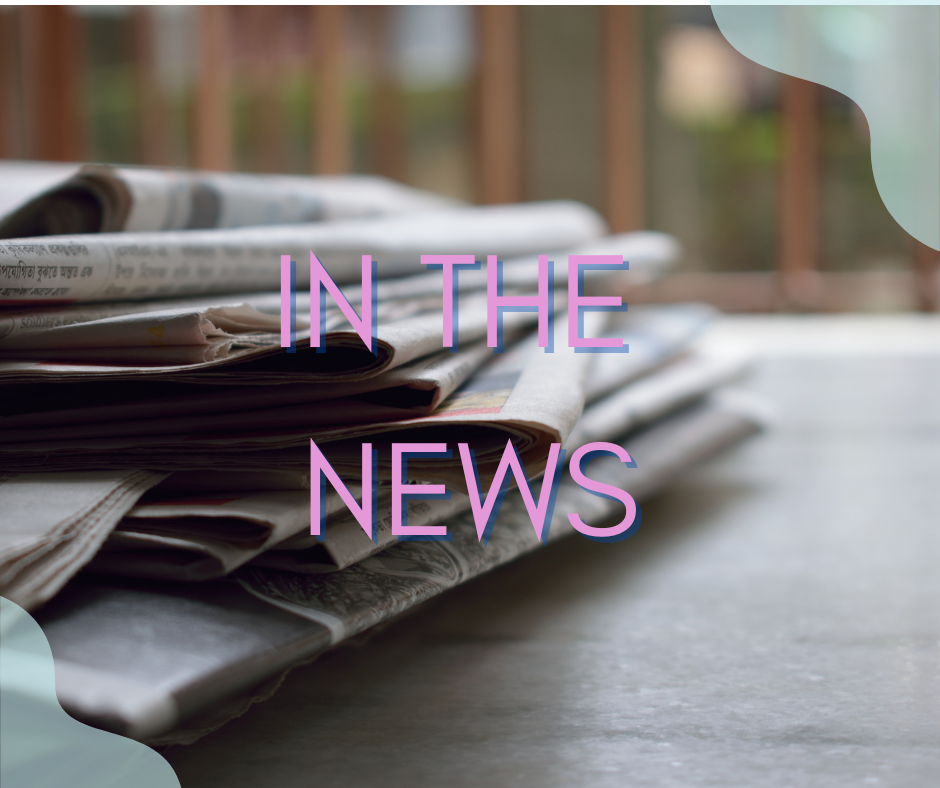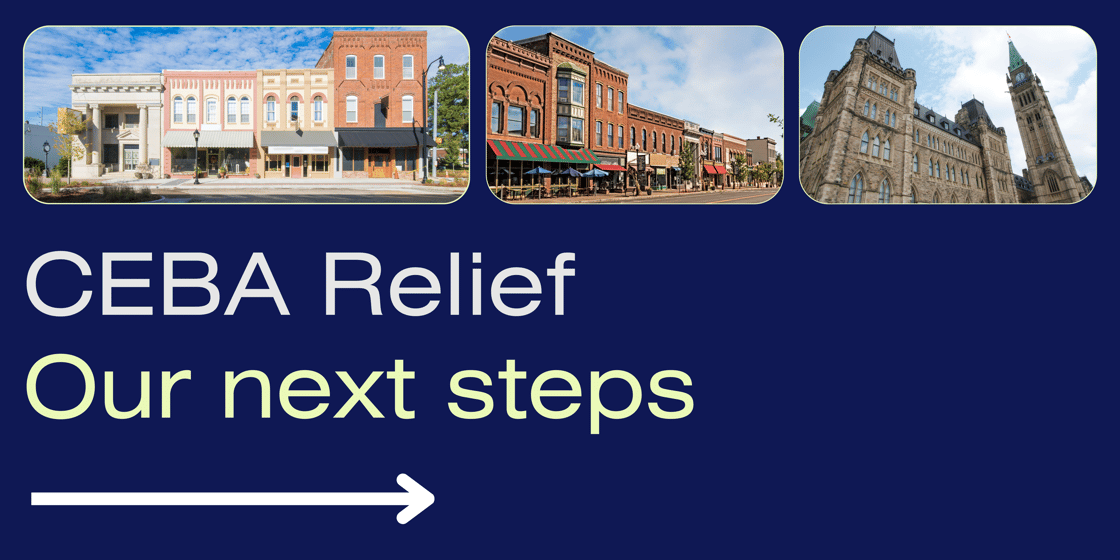 It's All Hands on Deck for CEBA Relief

We've heard from BWA Members, non-members, and partner organizations from across Canada and the message is clear – without CEBA Relief, businesses are going under. We know that small business owners who make investments in their culture and people are struggling to pay back their debt.

Women and underrepresented business owners took on a lot of CEBA debt in sectors like retail, foodservice and hospitality. Many businesses in these sectors haven't been able to rebuild to a point where they can re-invest in their business growth and pay off their debt. If the government demands to be paid back in 2024, these business owners won't be able to afford it – and they'll have to close their doors.

That means jobs lost for workers and owners. We believe the government is overlooking this huge economic risk. The potential costs to Canada's Employment Insurance (EI) program) could be much higher than the cost of postponing the CEBA repayment deadline. Offering a longer extension period would give these businesses a chance to get back on their feet financially. It means fewer job losses and fewer people on EI. Our friends at the Canadian Women's Chamber of Commerce, the Black Business and Professional Association & London Chamber of Commerce have come together to press for a CEBA repayment extension.

We'll be releasing an open letter in mid-July followed by a website to highlight the stories of businesses on the line. Do you have a CEBA story to tell? Do you know that your business might only succeed with a longer repayment time on your CEBA loan? We want to hear from you.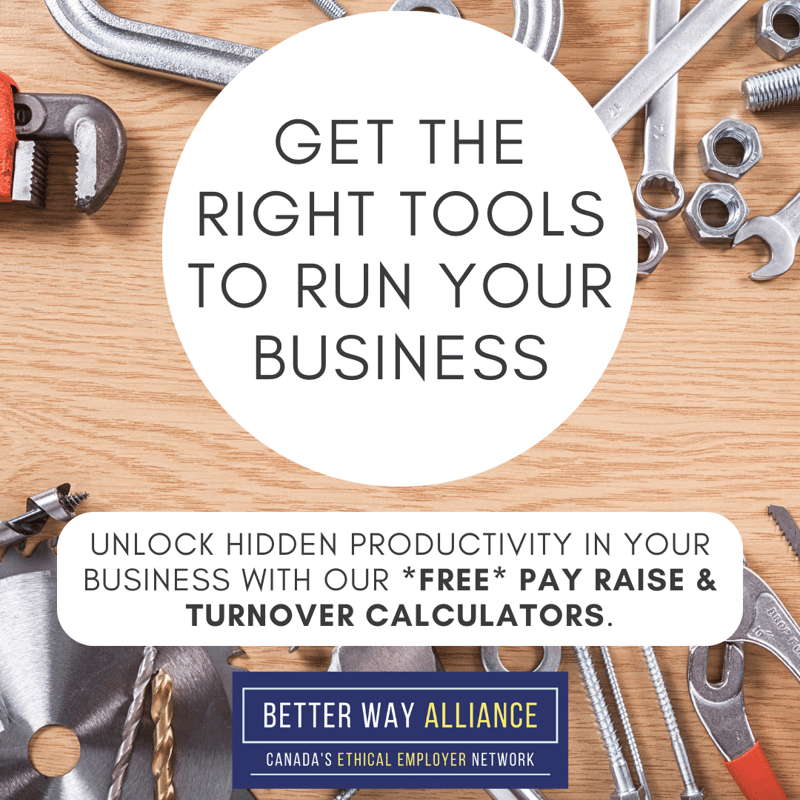 Have you tried out our new calculators? We're constantly developing new tools for BWA Members and non-members alike. Have you tried out our Turnover + Pay Raise Calculators?

We released them to show how increasing pay can actually save businesses money. (The secret is in higher retention savings!) Hiring employees is often more expensive than business owners think. Giving a raise to an existing staff member can often help reduce turnover.

Our two newest calculators will figure out how much your business could save by investing in existing staff instead of hiring new staff to replace those who quit. Give it a shot and let us know what you think. We're still in the beta versions. Is it working for you? Are there any confusing instructions or calculations?

We want to know so we can keep improving them. Write to liliana@betterwayalliance.ca with your feedback.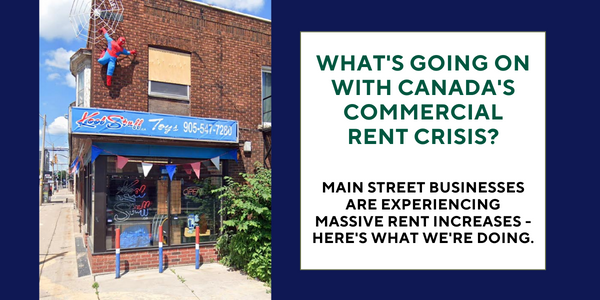 Blog Post: 2023 Commercial Rent Round-Up

BWA Staffer Jess Carpinone shares our progress on commercial rent advocacy over the last year.

By the time Jess's business joined the Better Way Alliance in 2017, she had been grappling with the financial puzzle that loomed over her small business in the four years prior. Every time Jess felt like she was getting ahead, something would knock her down: a broken mixer, a batch of bread gone wrong, or a surprise rent adjustment.

If you're a small business owner with a brick & mortar space, that last point probably doesn't surprise you anymore. Commercial leasing is an unregulated and unbalanced system. It forces small business tenants to hedge their bets on whether their landlord will act in good faith. At the Better Way Alliance, we're bringing businesses together (like you!) to demand a better system–one that allows us to make sound investments into our businesses, our team, our neighbourhoods, and our financial future.

After some initial consultations with real estate and business leaders, we took our concerns (and concerned business owners) to Queen's Park. During our meetings with MPPs, we outlined the issue from the vantage point of small business tenants. Even the PC MPP was open to seeing how we could work together towards a path forward, or as he put it: "How can we ensure a win/win for both tenants and landlords." Promising! Keep reading for more of our work and our plans for the year ahead.