As is typical for September, we've suddenly gotten really, really busy!

That means a looooong newsletter for you. So flag it in your inbox and come back to it while stirring a delicious sauce, or waiting for your kids at the pick-up zone, or sitting on the porch during the last of the warm mornings.

This newsletter, we're welcoming a new member, sharing podcasts, radio & print articles the BWA is featured in remembering how nice it is to party with our members launching our *BRAND NEW* CEBA loan repayments calculator filling up our calendars for events on business basics and rent keeping up with news from our peer groups, CanWCC & CGLCC.

Happy reading and hope you enjoy the last bit of summer weather!
– Lili, Jess & Aaron

New member spotlight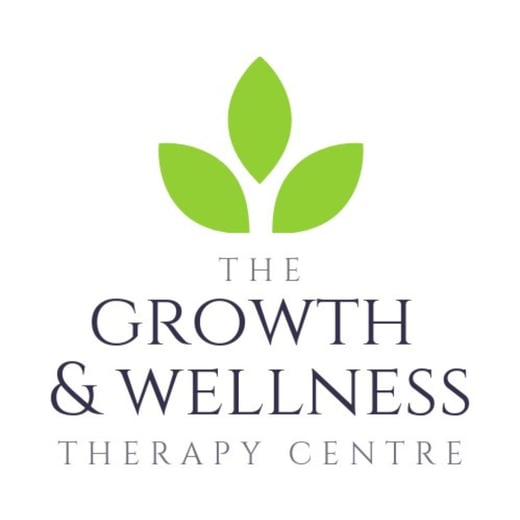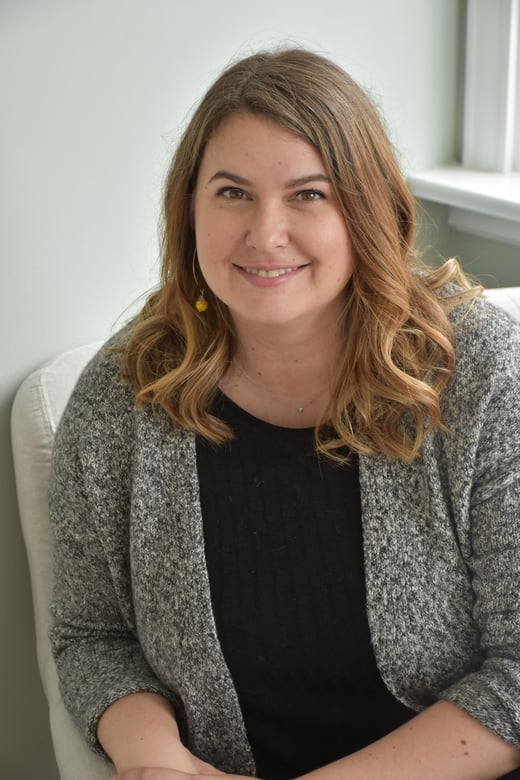 The Growth & Wellness Therapy Centre is a physical and mental wellness centre with services including psychotherapy and social work, massage therapy, reiki, yoga, group and life coaching. Located in Toronto, the Centre has been in business since 2018 and employs 4 staff, alongside 20 contract practitioners.

Owner Katherine Hall is dedicated to creating a sustainable labour model in her business. She has put a lot of thought into the limitations and pitfalls of an industry that often relies on precarious contract work. She's interested in challenging those norms and is fiercely values-driven. We're very excited to welcome Katherine & the team on board!





If you're someone who prefers listening to reading during those busy back-to-school days, have we got a selection for you! 

– We kicked off the month with an interview on CBC's The Current, where BWA member Anita Agrawal discussed the difficult predicament her loan repayment is putting her in: it's wiping out her budget she needs to stock up for the peak holiday sales season.

– BWA Director Aaron Binder raised red flags in Muskoka where rent price hikes have forced businesses to pack up and move out during peak summer sale seasons, on two radio stations and Global News. 

– BWA Director Lili Camacho wrapped up the month with a podcast interview discussing the impact of CEBA loan repayment on women business owners on What She Said Talk with Candace Sampson.

Have a media story to share with our network? Let us know!

BWA members party hard

Our members in Eastern Ontario/Ottawa-Gatineau and Kitchener-Waterloo joined us for some great peer-to-peer conversation, drinks, and nibbles, made possible by generous hosts Dominion City Brewing (Ottawa) and Odd Duck Wine & Provisions (Kitchener).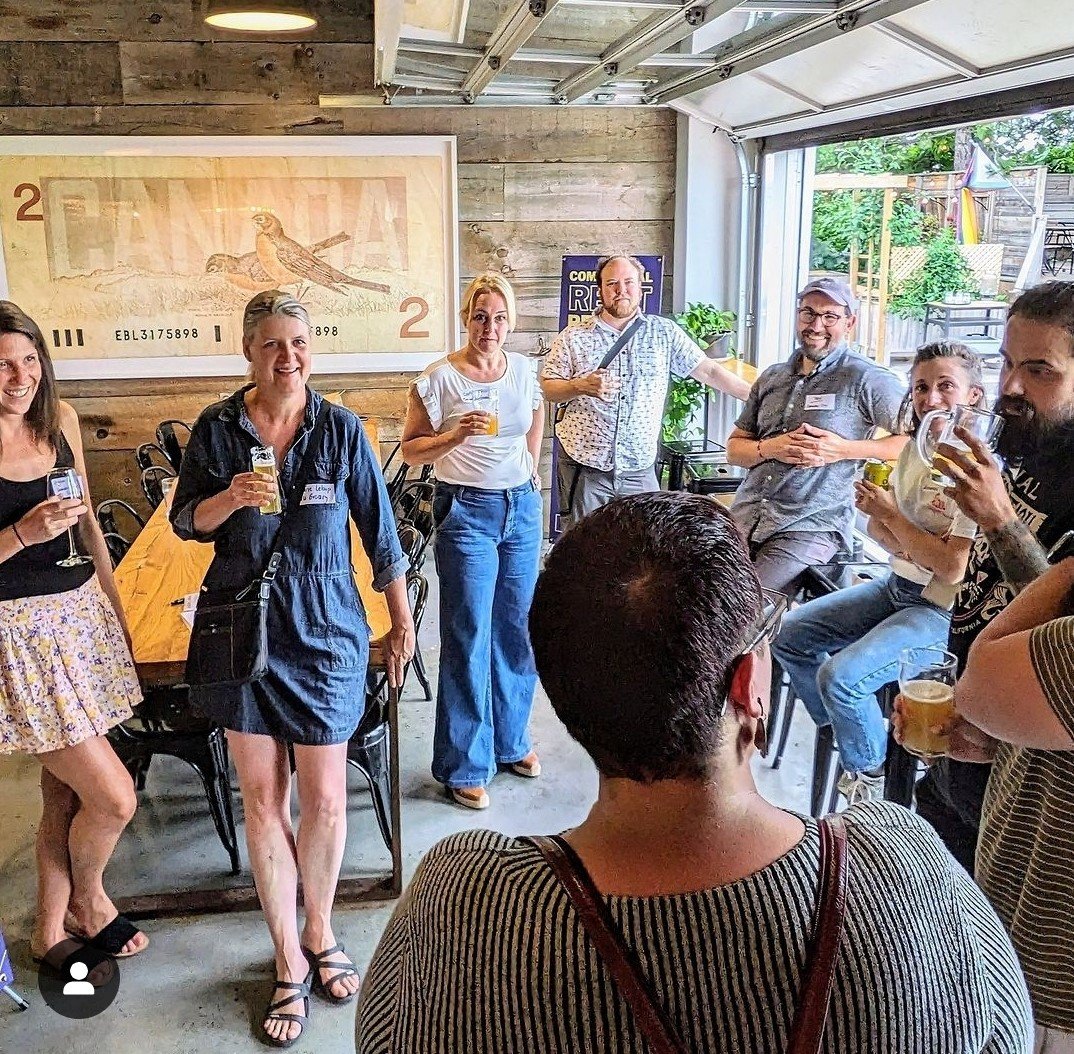 In Ottawa, we connected with around 10 of our members. It was heartening to know that while many businesses are still trying to find their bearings after the pandemic slog, some of our members are thriving, growing, and finding creative ways to engage with community. 

>> Knifewear has recently opened a new location in Toronto
>> Almanac Grain is hosting an exciting new event this month (the first of its kind in Ottawa!) called the Real Bread Festival. If you live in Ottawa, you 'kneed' to be there 😉
>> Bread by Us is really excited to be participating in this as well!
>> Gongfu Bao has recently re-opened for lunch and their menu is INCREDIBLE
>> Somewhere Inn Calabogie's happenings are creating magical experiences for their guests
>> Ottawa's only zero-waste grocer NU Grocery just celebrated their 6th anniversary ❤️

And that's just the tip of the iceberg. Being in the presence of such passionate, caring, and dedicated business owners was the perfect reminder that our work together is important. Can't wait for the next one! Thanks for the great hotdogs & STELLAR beer, Dominion City!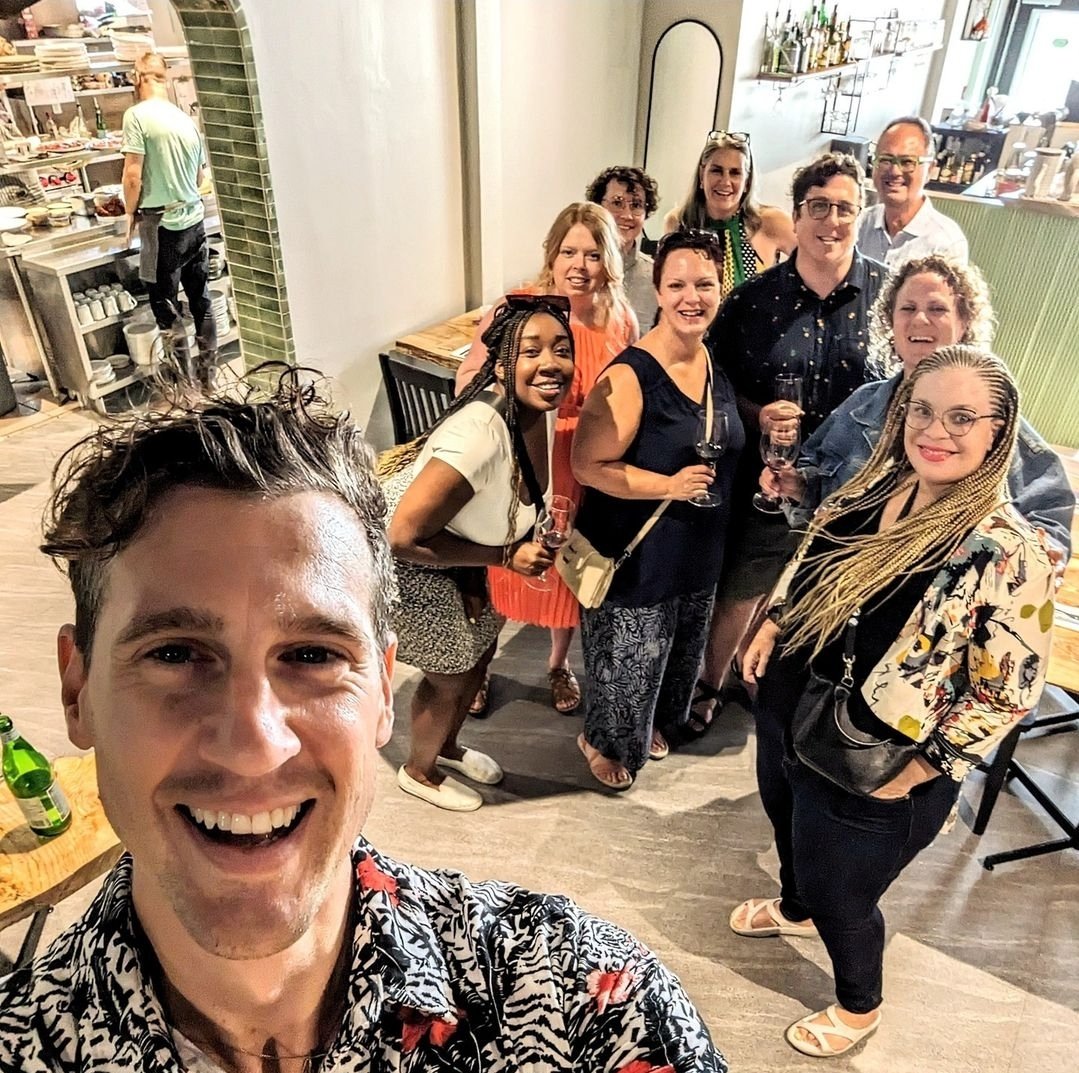 Since launching in 2017, it's safe to say that Kitchener-Waterloo has been the Better Way Alliance's spiritual home.  From co-ops to employee-owned businesses, there are numerous thriving social enterprises in the region.  We welcomed a number of our KW members to odd duck wine and provisions for a feast.

Here are some highlights:

>> The Canadian Women's Chamber of Commerce co-hosted the event and we heard from their VP Karen Schulman-Dupuis about their new Alliance program for solopreneurs.
>> Robyn Hobbs, owner of Le Prix Fashion, just had her first bebe!
>> Alex from TWB Brewing had wise words about navigating a co-op with multiple business partners and employees.
>> Sean Campbell from Union Co-Op spoke about how they're planning to build a better commercial rent model when the co-op purchases their next building.

Our membership continues to grow in KW and it was a little treat to see BWA founding members along with 2023 additions meet each other.  We're already planning 2 events in KW for 2024 at TWB & Little Mushroom Lounge!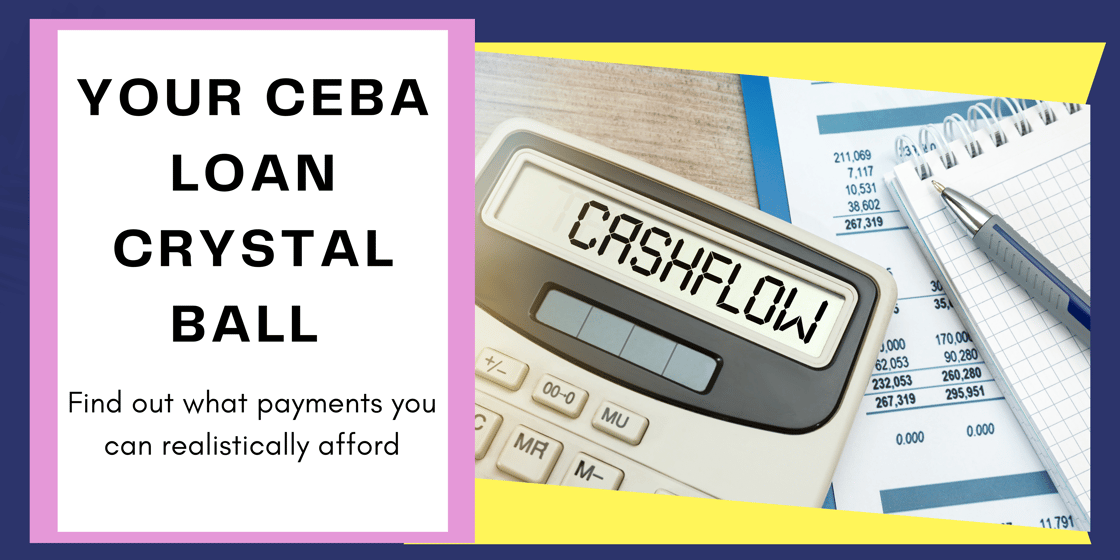 Are you worried about your CEBA Loan?  We've created a calculator to help you navigate repayments. This calculator will help you if you have cash left over at the end of each month that you can use to pay off your CEBA loan. (Keep reading if you laughed at "cash left over" ➡️➡️➡️)

You input a few numbers, and the calculator helps you: assess whether you can afford to repay your full CEBA loan over the next two years at an interest rate of 5%, compare this the cost of a refinancing loan, anddetermine how much free cash flow you will have (if any) after servicing your monthly payment and setting aside cash to repay your principal.It only takes 10 minutes! 

This calculator was designed by the Better Way Alliance team and does not constitute professional financial advice.I want to try the CEBA repayment calculator!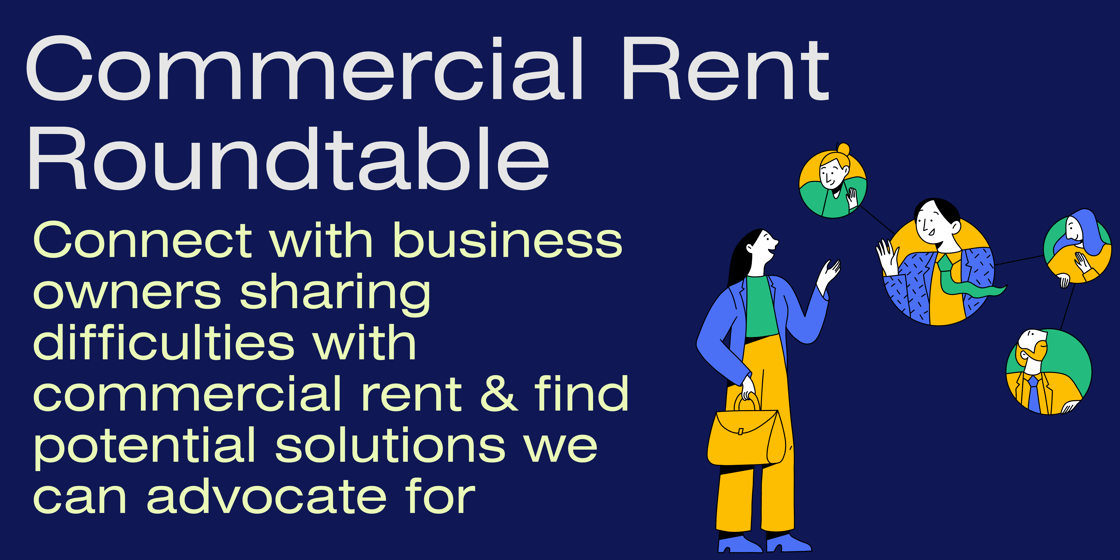 Commercial Rent Roundtable

Are you a business owner that…has experienced a huge rent increase?has had trouble with their lease agreement?is worried about negotiating your commercial lease?wants to tell your story about a commercial rent issue?wants to connect with other business owners?Join us for our new monthly Commercial Rent Roundtable, an evening of connections and discussion focused on commercial rent reforms in Ontario.

Connecting with other business owners experiencing rent issues and who want to identify reforms that can help address their issues.  This space is intended for you to share your stories and identify next steps in our commercialrent.ca campaign. 

Join us the last Monday of each month from 6-7pm and meet fellow business owners in similar situations.
RSVP for September 25th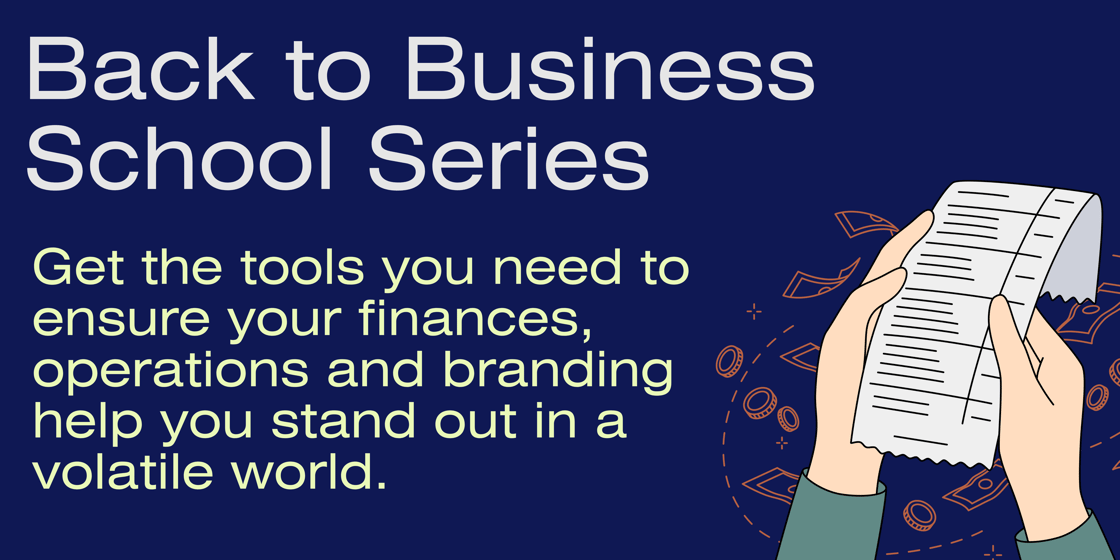 Back to business school: Optimizing your businessOn the third week of every month (exact dates tbd), we're bringing members and business experts together for workshops on: Diversifying your supply chain: September 18 or 19 Managing your cash flow: October 23 or 24Standing out from the crowd with branding: November 20 or 21Building resiliency through staffing: December 18 or 19Dates to be confirmed soon!

Keep an eye on your inbox for RSVP links. 

News from our ally network

Monday Money Talks with the Canadian Women's Chamber of Commerce

Over 12 weeks, CanWCC is holding 90-minute candid conversations about money, finance, and empowerment. Designed to shatter the stigma, fear and avoidance often associated with money.

A CanWCC member event, join now to register! Later in the month, CanWCC is hosting their virtual Town Hall and Elevating Business Through Reconciliation: A Conversation with Alison Tedford Seaweed.




CGLCC Supplier Diversity Program for LGBTQ-owned businesses

The Canadian Gay & Lesbian Chamber of Commerce (CGLCC) certifies LGBTQ businesses and connects them to buyers from organizations looking to contribute to an inclusive Canadian economy. It's levelling the playing field in the corporate supplier world!
If your business is at least 51% LGBTQ-owned, operated and controlled, and you meet the rest of our qualifications, the CGLCC can certify your business and help you leverage your position as a diverse supplier.

A.J. Stewart from the CGLCC will be presenting about Supplier Diversity to our membership later in September, stay tuned for a date and Zoom link.  Curious now? Explore the certification process and eligibility requirements here.